I've been unsurprisingly absent from blogging and I have to say I miss it!! I love having our experiences and pictures all in one spot but I can't seem to catch up on regular life! I seem to be in full nesting mode so hopefully that will include some blogging AND catching up on our picture books.
Mostly I've been been enjoying my time with the boys. I know our family dynamic would change regardless of whether Baby 3 was a boy or a girl but I'm just enjoying "boy" time while I can. There will be plenty of time for dress up and dolls. Right now we are focused on trains, planes and lots of blocks! The weather has started to get a little nicer and thankfully my hip and pelvic issues are better this week. We've enjoyed 3 walks recently and I am SO ready to start walking again regularly!
I've been super productive today and have started my "before the baby comes" to do list. Well...in my mind. Here are some of the big things.
Go through every. single space. in our house and purge. If you know me you know how much I hate the extraneous periods in a sentence but that is how serious I am! I am SO tired of things not having a place...piles of stuff...never feeling like anything is really clean because there is so much clutter. Today I am making a list of the "spaces" I need to do. I'll add to it if I need to but ultimately my goal is to de-clutter each of these spaces long before the baby arrives.
So..
1. Declutter
2. Plan a garage sale for after baby
3. Get a new bin for shoes for by the front door
4. Get a small dresser for Reed's closet/room for his clothes so baby girl's clothes can go in Stafford's room
5. Move an antique piece of furniture downstairs and replace with a small/cheap bookshelf
6. Go through boys clothes
7. Go through 0-3 clothes to see what baby girl can use
8. Decide on a baby name so we don't have to keep calling her baby girl
9. Maybe make a couple of freezer meals?
10. Come up with an eating/exercise plan for after baby arrives
11. Order a new bedspread and start a new color scheme for our bedroom!
So...number 11. I've been on this black/silver/grey kick for the last 6 years and it is time for a change. We bought our last "bed in a bag" two years ago and it's been great but it looks gross and I just need something new. Ok I don't need it. I want it and I am getting rid of the other one. So....
here are some options. Tell me your favorite!!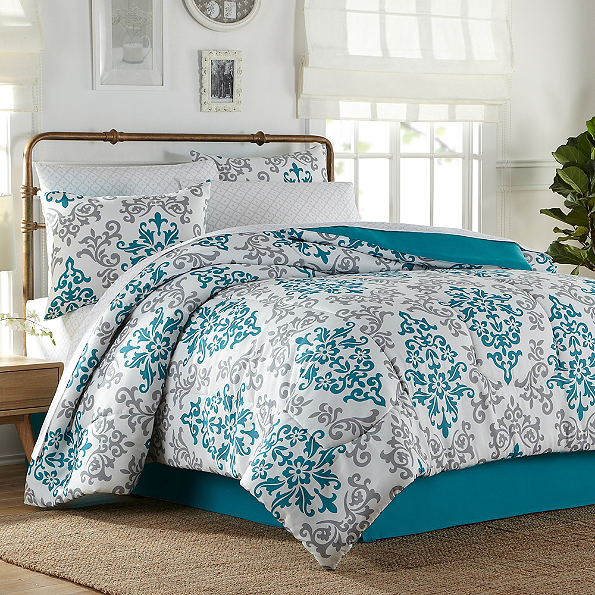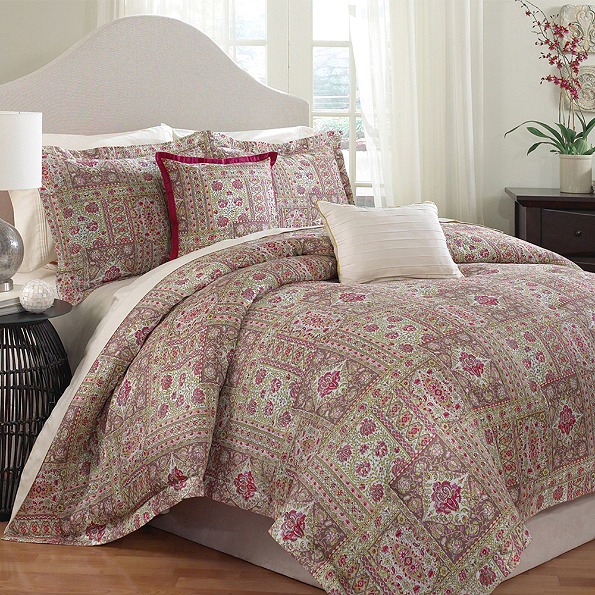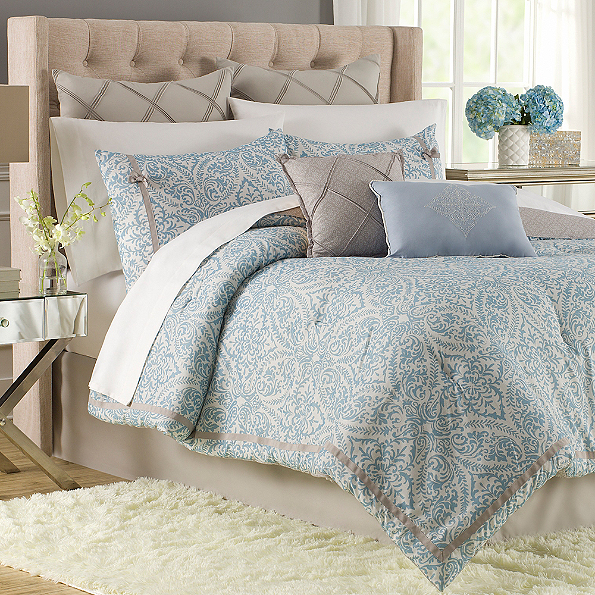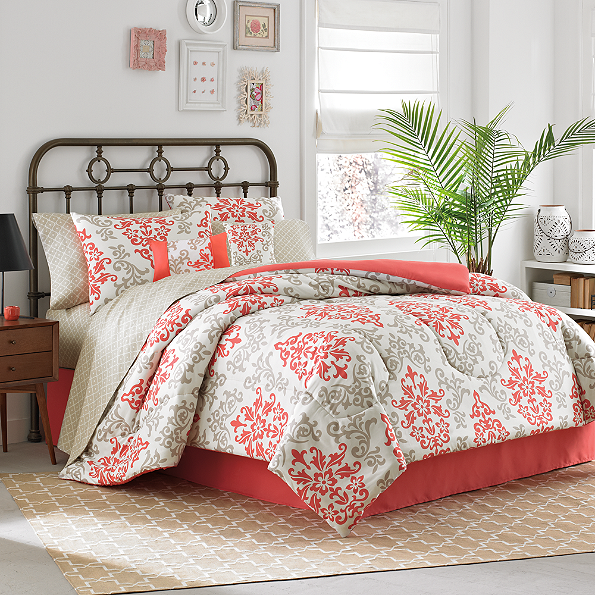 Also...still trying to decide on a monthly animal to take Baby Girl's picture with each month. Any ideas? Stafford has a pelican and Reed has an orca. I had been thinking about a peacock but I'm open to other thoughts!
***
Spring has sprung and with that comes putting away the winter wardrobe and getting out the summer. It's actually fun to do that with your makeup and accessories too!
To celebrate spring I'm offering the next person who orders Rodan + Fields as a preferred customer a FREE Self Tanner OR Suncreen OR Body Lotion. They all smell amazing and are the perfect compliment to your new spring wardrobe!! Message me today!!
Can't wait to hear your thoughts on our comforter and animal ideas!!!!
Happy Friday!!!