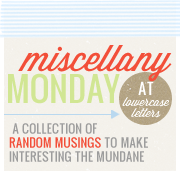 1. That Girl
I was "that girl" last night. We went to the hospital and they sent me home. To be honest I thought they would. But for some reason I just felt really off and nervous and felt like I hadn't been getting beat up from the inside quite as much so I called the midwife and she instructed me to come just in case. I think Peter was glad because now my hospital bag is finally packed. I'm not sure what I was waiting for but clearly at 38 weeks plus a day or two I need to have a bag!
2. Tantrums
We just entered into the super willful stage of 20 months at our house. Little Guy really is pretty easy going for the most part but we can definitely tell that he is starting to "speak" his mind. This is what a tantrum looks like at our house...or yours...or the zoo...
We just sit down. At home it isn't that big of a deal. I let him sit in the bathroom or living room or most frequently in front of the front door because he is mad that I made him come inside once we've arrived home. However, I do not enjoy this little game when it is raining, cold or when I have my hands full of groceries and he chooses to sit in the middle of our alleyway. Grr! This most often happens when Mama has refused to acknowledge the signs that naptime should be beginning now.
3. Easter
We had a low-key Easter. Please don't judge too harshly when I tell you that the only thing I made for Easter was egg salad. You think I'm kidding but I'm not. Energy has been a little lacking around here lately and we've been tackling so many house projects and trying to get in fun outings for the Little Guy before the Littlest arrives that I just didn't have it in me. We DID however manage to get a family picture and I'm happy about that!
We are clearly in the "happy to get me facing the camera" stage versus the "great smile" stage.
4. Father-Son Moments
I look back on our six months apart and am able to see many many blessings throughout. One of the greatest joys for me was being able to be a stay at home mommy to the Little Guy. There were definitely some hard days being alone for that long but I am thankful that the Lord gave me so much joy from the little things. How many Mamas get to spend ALL of their time with their sweet little one with few distractions? I loved our time together but let me tell you I really love watching my two guys back together again. They are best buds and it is awesome. Here are a couple of my favorite photos from the past week...
Reading our Bible
Someone hears an airplane!
Looking for the wild cats at Northwest Trek
Checking out the "monk-monk"s at the zoo
5. Hello Hello
A quick hello to my new readers! So excited to have you here! Not sure what the next couple of weeks will bring for us, other than eventually the Littlest Guy will arrive! I usually try to post a recipe once or twice a week, stories about our family, friends, faith and the Little Guy! I'll be visiting your blogs as soon as I can! My sweet husband goes back to work this week so I have to go back to Mama mode!! We've enjoyed having him home for the last two weeks. Now it is another transition. If you think about it friends, pray for our Little Guy to keep doing well with all the change going on in his life. Daddy home....brother on the way....big things for a Little Guy to process!
Hope you have a FABULOUS Monday!!!