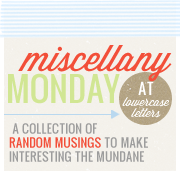 1. my funny valentine
Check out the adorable card I received from my parents for Valentine's Day. Did you read that correctly? Yes, I said my parents. Not my husband's parents. Laura's parents. Don and Devon sent this to their daughter. Oh wait, no they didn't. Apparently Don and Devon sent this to their SON and DAUGHTER-IN-LAW!!!!!! WHAT????
We all got a big laugh over this one. Mom was too taken with the "adorable dogs" that she forgot to read the rest of the card. Maybe I'll send her a "Happy Mother's Day, Mother-in-Law" card this year!
2. wrong holiday
This is Stafford's new buddy. It was on sale at Barnes & Noble for a ridiculously low price and he sneezed on it (because I was carrying it around) and so I had to buy it, right? I'm such a sucker for cute stuffed animals!
3. just call me betty crocker
I'm taking the cake decorating class at our local Michael's craft store with a good friend. This week we had to bake a cake and make two batches of homemade icing. I am in BIG trouble. A. I had no idea making homemade icing was so easy. B. We're going to have baked goods in the house for the next four weeks. And beautifully iced ones at that! Good thing I am stepping up my running game....
4. living in denial
I'm not sure how you figure out that you are in denial but I think I am. It just hit me the other day that February is now 1/2way over. That means less than 5 months left in Charleston. When do I officially have to think about this?????
5. if I could turn back time

All of my baby mama friends who have older children keep telling me that it gets better and better. And it has! But I keep thinking that time is moving SO fast. I keep picturing myself trying to cuddle with my 14 year old and that mental picture refuses to form!! For now I am soaking up all of the cuddles I can with this little guy!!
6. redemption dinner
Ever have an awful date? I think when you have a bad date you should try to "redeem" yourself by going back and having an excellent date! This was our first Valentine's Day back in 2007. We had a "redemption dinner" downtown at Hank's. It was an excellent date and now Hank's is redeemed for future dates. Thankful my sweet husband doesn't need a date on a calendar to remind him to love me!! So very very blessed to spend today and everyday with this guy!!