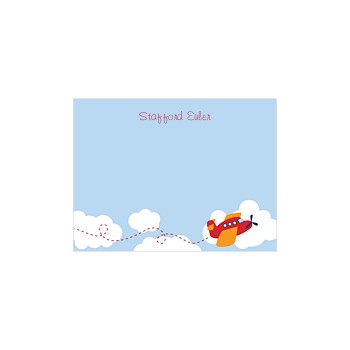 Take Off Thank You Card
For hundreds of thank you card designs,
click here
.

How cute are these?? Back in December Shutterfly did a "promote us on your blog and we'll send you a Shutterfly credit" thing. So of course I took advantage of that! I used my credit to but thank you notes, along with the 30% off notes they were offering and the extra 10% that the send me in my Christmas cards it was a pretty good deal! I couldn't resist these little airplane cards that were clearly made with the little guy in mind. Plus I can cut myself some slack since I haven't written my thank yous for Christmas! I can't do them until my cards arrive right??