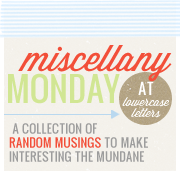 1. A Pirate Christmas
Little Guy and I both got the crud over the holidays. I've still got it and he is currently racing around the housing finding as many "boos" as possible. More on that later. Sadly he looks like a snotty nosed pirate in all of his pictures because he had a cold in his eyes and he could barely open one of them. Good times. It didn't seem to bother him as much as it bothered me though so I guess that's good. We've gone from Mr. Smiles-all-the-time to Mr. Mom-Do-You-Have-To-Take-My-Picture over night. Here is last year versus this year...
My poor little pirate!
2. My Favorite Christmas Moment
Daddy had to be out of town for Christmas this year and Little Guy proved just what a sweet Little Guy he really is. Right in the thick of present opening we skyped the Big Guy in. Little Guy stopped what he was doing, ran to the computer, and refused to open any gifts until his Daddy was gone. Melt my heart!!
3. Weird Food Traditions
We don't have pumpkin pie on Thanksgiving. We don't have ham or turkey on Christmas. Is that weird? One of my favorite food traditions though is leftover turkey made into turkey sandwiches. They must be on white bread and you must eat them with sweet pickles. Yum!!
4. Boo
The cow at our house says boo. Although lately when the Little Guy sees my Mom he says boo too. Not sure what that means. It is hilarious to listen to him. Anywhere we see a cow (milk carton, puzzle, tv) he yells out "boo". He got lots of fun cow/barnyard related things for Christmas and I can't wait to see him enjoy them over the next few months.
5. I Might Be Insane
I chronicled our "Month of Insanity"
here
but have to add that I don't want to be driving in the snow for a long time. During one of our trips, you know the day where we drove 400 miles, me with a cold, Little Guy with an ear infection, the day after we had already driven over 250 miles, it snowed for over 3 hours. Oh my word. I've driven in the snow plenty of times but with the above combination it was literally exhausting. Here's to a not-so-winter-wonderful for the rest of our trip!

6. Smile....Please!
This was the best we did for a picture in our little Christmas outfit. The Little Guy has been packing on the pounds lately and I got this during a major sale back in March. I was afraid I wouldn't fit but it was perfect. We took all 5 cousins on the Big Guy's side to get their pictures together. It was quite the event. There was lots of jelly bean bribing and the infamous "Ipad" even made a few of the shots. Anything to keep the Little Guys happy. We do have to give them a little credit though....both Little Guy and The Accomplice were suffering from ear infections. I wouldn't be too smiley either!
Happy 2012 and thanks for reading!!