There are a very products and websites that I've been wanting to share lately and it seems like I only remember when I'm actually using them and never when I'm at the computer. Something about two little boys that always seems to distract me!
Oh man! This is one of my new favorites. Be warned...it is addictive!!
Very Jane is like the Zulilly for home businesses. They feature 10-12 new business every day. Jewelry...pillow covers...clothes...purses...awesome.
Go there now and thank me later!!
***
I've been using this website for a while but it may be new to some of you. It's free and easy to use especially if you do any online shopping.
After you sign out you go to ebates before doing any shopping online. You find the store where you plan to shop and click on the link from the ebates site. Then you get cash back just for purchasing. That's it! I just got a check in the mail the other day!!
***
This is an awesome deal of the day site for a variety of fun things. Paper straws...scarves...washi tape...mason jars. Endless goodies. The prices are AMAZING and it is so fun to see what the deal will be each day!!
***
Aaron Shust's music is a staple in our house. It is full of uplifting lyrics and so much Jesus!!
If you want to read more about their amazing story of God's faithfulness during times of trial check out his
blog here
.
***
I know everyone thinks that the Seattle/Tacoma area is wet all the time but that is further from the truth. We do get a fair amount of mist/light rain but the air is really dry here. After years of living in swampy Charleston my poor hair didn't know what to do. I had this super itchy spot on my scalp that drove me crazy for months. I tried this shampoo on a whim and it is amazing! Not only does it smell like coconut (one of my favorites) but it cured my itchiness!!
Love this!
***

I met Lori and a craft fair and immediately fell in love with every single piece on her table. Then recently I won an amazing giveaway from her! She hosts them all the time so follow her on
facebook
to stay updated and visit her etsy shop to purchase! I may or may not be giveaway some of her items soon!!
***
Oh I just can't wait for you to visit Anna's site! She has AMAZING home made beauty products and every penny she makes goes towards their impending adoption. They have been waiting for 2 years for sweet baby M!! Please please please visit her site!! You will not be disappointed!
I suggest the body butter and the lip balm!!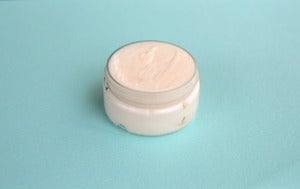 You may have a chance to win some here soon!
Those are some of the things I'm loving lately!! Tell me what YOU are loving that I need to check out!!