Hi friends!
Just wanted to take a quick moment to introduce you to my sponsors for this month! I'd love for you to take a moment to visit their great blogs!!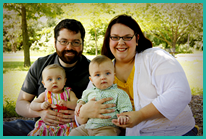 Hi! I'm Mary. I am a stay at home mom of year old twins. I am writing this blog to share the wild ride that is twindom and the adventures we have. From fun trips to rainy days at home, there is never a dull moment!
Mary is excited about the new link-up she's having on her blog each Wednesday. It's called Little Wonders Wednesday and it's a place for you to tell all about your little wonders!! We all love to have a space to share our babies! Make sure you check it out each Wednesday!!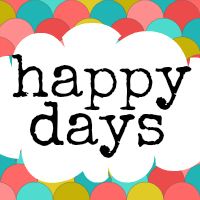 i'm a wifey, mama and sinner saved by grace.
coffee, bold color, hip-hop, paper, books and cupcakes strike my fancy.
Hannah blogs at Happy Days and also has an etsy shop by the same nap. She sells oh-so fabulous jewelry and lots of her jewelry proceeds benefit missions. Check it out!!
Also make sure you check out my swappers!